Get In Touch With Us!
There are multiple ways to get in touch with us. Scroll down this page to see your available options.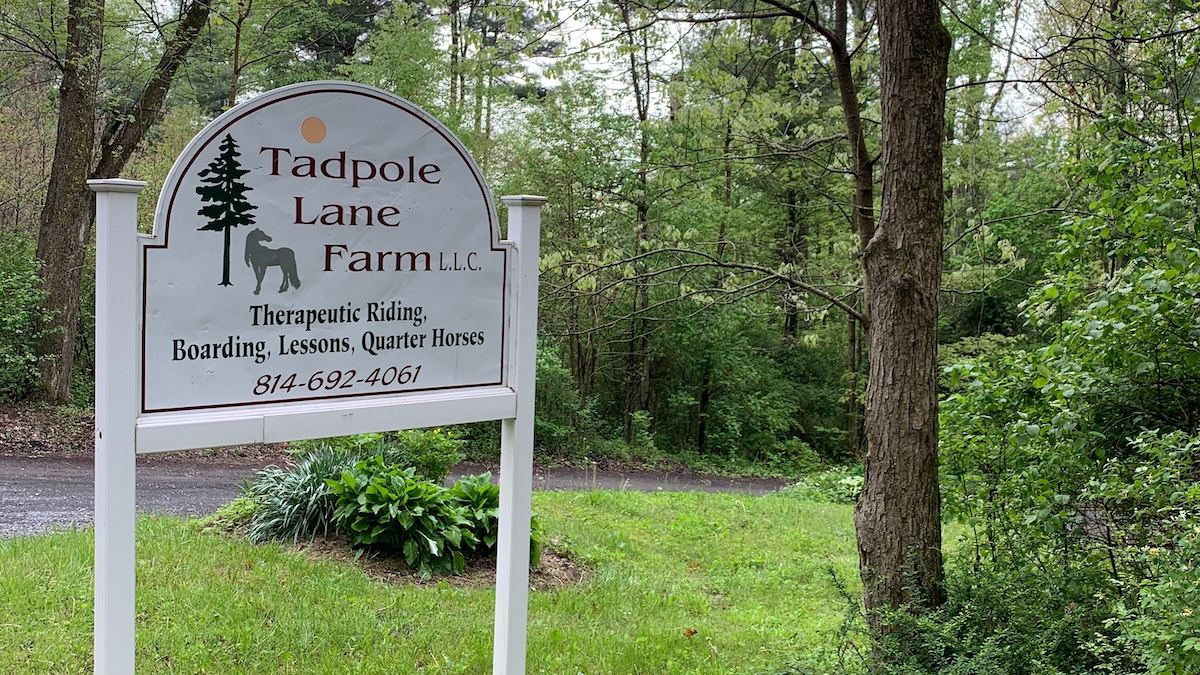 To learn more about the services offered at Tadpole Lane Farm, please give us a call to talk to Caroline, Sue, or another knowledgeable staff member. We would love to schedule a visit to show you around!
Caroline Leslie - Manager
Sue Heywood - Owner

(814) 692-4061 (Barn)
Tadpole Lane Farm is located at 213 Pine Hollow Lane, Pennsylvania Furnace, PA.

We're in central Pennsylvania, not far from Penn State University. For those familiar with the area, we are 10 minutes from Harner's Fruit Farm.

You can use the Google map provided here to get directions, or download this PDF (354K) for a readily printable map.